How to Stop Frizzy Hair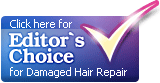 Anyone with dry, damaged hair would love to know how to stop frizzy hair. Frizzy hair is a condition suffered by millions of people from all walks of life. Everything from genetics to the environment can contribute to this annoying problem. There are a few steps you can take to help stop frizzy hair.
How to Stop Frizzy Hair with Home Remedies
There are several things you can do from the comfort of your home to stop frizzy hair. Here are a few of the more popular home remedies.
Olive Oil
Olive oil is known for its various health benefits. One of these benefits is it can improve the health of your hair. Many have found it to be the most effective frizzy hair care treatment available. Simply warm the olive oil in the microwave, and then massage it throughout your hair. Use a shower cap to hold in the oil and the heat. After about half an hour, you can remove the cap and rinse the olive oil from your hair. Doing this once weekly can stop frizzy hair in its tracks.
Mayonnaise and Eggs
Mayonnaise and eggs are other common ingredients for a home frizzy hair remedy. The protein in both mayonnaise and eggs can be effective in strengthening your hair. Simply mix the 2 products together to form a conditioner. Massage the conditioner throughout your hair, and let it set for about 20 minutes. Rinse your hair thoroughly afterwards as the mayo can be difficult to wash out. Do this once weekly to stop frizzy hair.
Beer
This frat house staple isn't just good for taking the edge off after a long day. Beer is also beneficial when used as a hair rinse. Many experts have found that working a pint of beer through your hair every few weeks can improve its health. Choose a beer that doesn't have a strong odor. After working the product through your hair, rinse it out with cold or lukewarm water (using hot water will ruin the treatment.)
How to Stop Frizzy Hair: Final Word
Many of these methods how to stop frizzy hair can make your hair heavy. Although home remedies are cheap, you may wish to consider investing in a frizzy hair product that uses ingredients so light you don't even need to rinse it out. Your path to healthy hair is in your hands!