The Top 4 Major Benefits of Argan Oil for Hair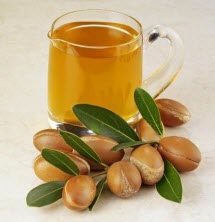 Frequently referred to by many as "liquid gold" or "Moroccan oil", organic argan oil has been growing in popularity in the western world for the past few years. This precious and somewhat expensive oil is harvested from the seeds of the argan fruit. This fruit can be found on trees of the same name which grow in the southwestern reaches of Morocco. Thanks to high levels of vital nutrients, including vitamin E, omega 3 and 6 fatty acids, and anti-oxidants, there are a number of benefits of argan oil for hair. Products such as those offered by Visible Science offer the following four fantastic benefits.
1. A Great Conditioner
Research has shown that one of the many benefits of argan oil for hair treatment is to use it as a conditioner or as an ingredient in a conditioner. For those who have to live with frizzy or flyaway hair it is thought to be the ideal conditioner as the oil will penetrate deep into the core of the hair. In doing so it will nourish, moisturize and revitalize the hair, eliminating the dryness and making the hair more manageable.
2. Easy Styling
Many professional hair stylists are starting to use pure argan oil as a styling agent for those who have dry hair. Its ability to penetrate the hair and make it more manageable make Moroccan oil the perfect choice as a detangler. It takes no more than a few drops massaged gently into the hair to make it much easier to brush out and style.
3. Damage Control
Over the course of time hair coloring, perms, the use of heat, and the environment can cause significant damage to hair. These conditions can lead to dry, brittle hair, split ends, and an overall dull appearance. Research has shown that one of the many benefits of argan oil for hair is that with regular use, all of these conditions can be reversed, leaving hair looking shiny and healthy.
4. Anti-Aging
One of the worst parts of aging for many people is thinning or loss of their hair. While nothing can stop this process completely, the fatty acids and vitamin E in argan oil have both been proven to help slow down the process. In many instances, these vital nutrients along with high levels of antioxidants have also helped to reverse the process and help to make the person's hair thicker and healthier. In a number of cases it has even helped to restore color to graying strands.
These are only a few of the benefits of argan oil for hair offered by brands like Visible Science. Many others include revitalizing hair to help reduce split ends, moisturizing dry hair, and putting an end to frizzy flyaway hair once and for all. Learn more.